Hosting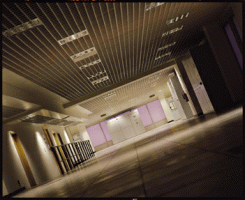 The web sites that we develop are hosted by third party providers. They are specialists in this field.
What does that mean to you?
This ensures that you, the customer, are getting the best value for money. You can be sure that your sites and data are very safe and secure.
The web hosts that we use have various Data Centres throughout the UK, Europe and USA.
As standard, the Data Centres feature:-
Two or more connections to the Internet
Advanced Fire Suppression and Water Detection Systems
24/7/365 On Site Monitoring
Network Operations Centre
Multiple Uninterruptable Power Supplies
Backup Generator
These facilities offer a nearly 100% guaranteed service.
The main hosts that we use and recommend are Heart Internet, 123-Reg and Web fusion. Each provide different features and are suitable for different types of site (some provide database access, others provide e-commerce facilities). These features account for the varying costs of hosting your site (see ' Pricing ').
---
World class facilities keep your website online 24x7x365 (Heart Internet - our main partner)
Power
Our hosting partners offer a secure, resilient environment for your web hosting platform.
Based in secure facilities, the data centres are built to an N+1 specification so should any particular service fail e.g. electricity or air conditioning, another backup service automatically takes over the failed services job.
Dual power feeds enter the buildings at different points and Uninterruptible Power Supplies (UPS) ensure that all power to the server areas is clean and spike free, in the event of a power outage the UPS can take the entire data centre load for up to five minutes, however within 20 seconds the redundant generators are able to indefinitely take on the entire data centre load.
Security
The data centres are manned 24 hours a day, 7 days a week, so that if something does go wrong engineers can respond quickly and effectively to the problem.
Access to the data centres is via a master access list using Smart Card authentication, access to the data centre is by invitation only.
CCTV operates throughout the facilities.
Cooling and Fire Suppression
The temperature of the data centres is kept at a steady 20 o C to allow optimum equipment performance.
The incipient fire detection system monitors the rooms for the slightest chance of fire and allows operators to respond in the event of such a threat.
Members of the UK Web Design Association



Tweet